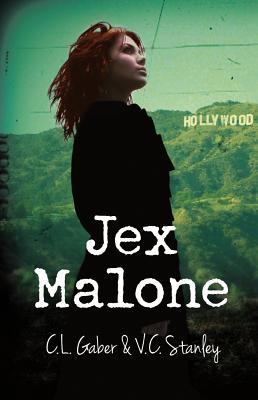 Info:
Title: Jex Malone
Author: C. L. Gaber & V. C. Stanley
Publisher: Merit Press
Publication Date: June 18, 2014
Source: I received a complimentary copy in exchange for a honest review.
Synopsis:
A famous case. A missing girl. If they find her, will they be heroes? Or dead?
Bored out of her mind during a summer with her police detective father in Las Vegas, Jessica (aka "Jex") Malone starts doing what she does best--snooping. When she meets three new friends who share her passion for crime, from the geek to the fashionista, suddenly, the stifling desert days don't seem so long.
Her dad is never around, just like when her parents were married. But Jex's crew, the Drew-Ids, take the pledge of eternal secrecy and then get down to the good stuff--digging through the cold-case files in Dad's home office.
One of them, the thirteen-year-old case of Patty Matthews, is still a mystery. Finding Patty, who vanished into thin air, became such an obsession for Jex's father that it destroyed the Malones' marriage. So not only is this a big deal, it's personal.
Jex is determined to find out what really happened, and her excitement is contagious. Soon her friends are all on board and so is the missing girl's brother, the hunky Cooper Matthews.
But as they dig up more and more troubling information--more than the cops ever did--they also get the clear message that someone out there wants to prevent the truth from coming out. That somebody is also prepared to do anything, absolutely anything, to prevent it.
Jex isn't afraid; after all, she's a cop's daughter. But maybe she should be.
Laced with humor, toughness, and real CSI investigation techniques, Jex Malone could be the Nancy Drew for a new generation--but with a chilling twist. These wannabe detectives are on the brink of finding out the fate of poor missing Patty. But will they disappear without a trace, too?
Review:
Jex Malone is the latest in a long line of girl detectives (although I think Nat deserves most of the credit). To be 100% honest, I never read Nancy Drew as a kid (I was too busy reading Saddle Club and Pony Pals), but I did find myself enjoying this one.
Let's start with my favourite part of this book: diversity. While our heroine Jex and her new crush Cooper may have both been white, Jex's friends did show some diversity. Deva's parents are Indian, Nat's family is Jamaican and I think Cissy is Latino. So it was nice to see a bit of diversity in YA.
I did have a few issues with this one though. These girls are insane. Lots of the stuff they did made no sense to me at all. There was a lot of sneaking around and withholding of evidence from Jex's dad, who is a police officer. Although I'm sure that evidence would never stand up in court, which Nat should have known if she was as smart as we're led to believe. And the whole thing at the end was beyond silly for these girls. Maybe that's the adult in me talking, but I just couldn't get behind these girl's crazy ideas.
I also wasn't a huge fan of some of the characters. Deva annoyed me with her spoiled-rich-girl thing, Nat was so nosy, especially when she first meets Jex and Cissy just kind of faded into the background most of the time. And Cooper was okay, although I have no idea why he didn't get these girls to leave him alone instead of following them on their crazy plan.
Overall, it was fun to follow these girls on their crazy adventure, as long as I ignore the fact that I had no clue why they were being so crazy. I did guess the ending, although I never know if this is because the ending is obvious or if I am just good at guessing.