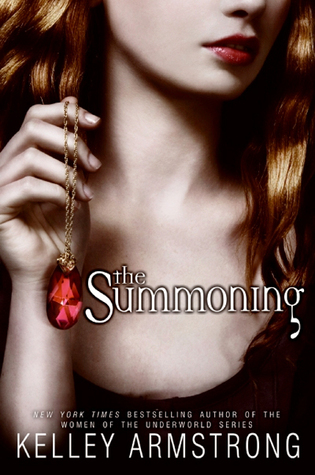 Info:
Title:
The Summoning
Author: Kelley Armstrong
Series: Darkest Powers #1
Publisher: HarperCollins
Publication Date:
July 1, 2008
Source:
Gifted.
Synopsis:
My name is Chloe Saunders and my life will never be the same again.
All I wanted was to make friends, meet boys, and keep on being ordinary. I don't even know what that means anymore. It all started on the day that I saw my first ghost - and the ghost saw me.
Now there are ghosts everywhere and they won't leave me alone. To top it all off, I somehow got myself locked up in Lyle House, a "special home" for troubled teens. Yet the home isn't what it seems. Don't tell anyone, but I think there might be more to my housemates than meets the eye. The question is, whose side are they on? it's up to me to figure out the dangerous secrets behind Lyle House...before its skeletons come back to haunt me.
Review:
I always hear people raving about Kelley Armstrong, but this is my second book by her and I still haven't found the magic. The Summoning felt to me a bit generic. Which is a bit weird, since there is actually some interesting ideas, including necromancy, which isn't as common in YA paranormal.
But I think the blame for this can fall on the main character Chloe. She just wasn't able to grab my attention and make me like her. I wish she was a bit stronger of a character and was able to actually make me care about her and her friends.
Another thing that bothered me a bit was the over-used idea of all adults being either useless or evil. Although I guess I should give one of the adults in question a chance to explain herself in the next book before labeling her as evil. But you know what I mean.
I still feel fairly neutral towards the other kids at Chloe's home. Victoria is a bitch, but has her reasons, as we find out. Derek creeps me out, even though I don't think he's supposed to (anymore). Simon and Rae are pretty neutral for me all around. I feel super bad for Liz and hope we get to hear from her a bit in the next book.
Overall, The Summoning felt a bit like generic YA paranormal for me, but I still plan to finish the series and see how things end up.
Find the Book:
Goodreads | Amazon
| The Book Depository | Chapters