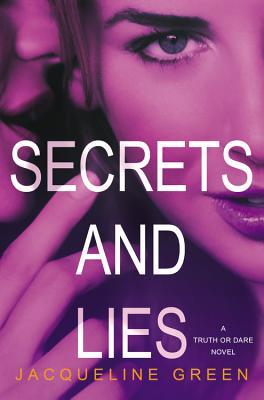 Info:
Title: Secrets and Lies
Author: Jacqueline Green
Series:
Truth or Dare #2
Publisher: Poppy
Publication Date: May 6, 2014
Source: I received a complimentary ARC in exchange for a honest review.
Synopsis:
Can you keep a secret?
Tenley Reed and Sydney Morgan have never seen eye to eye -- until now. United by a common goal, they are determined to find out who was behind their friend's murder. Joined by Emerson Cunningham, a gorgeous but troubled teen model, the girls start their own investigation. But in the isolated beach town of Echo Bay, it's hard to know who's a friend and who's an enemy.
Secrets and Lies
is the second book in the Truth or Dare series -- and will keep readers in suspense from beginning to end
Review:
After the last page twist at the end of Truth or Dare, the game has gotten more dangerous for Tenley and Sydney. And a new player has been added to the game: gorgeous but troubled Emerson, Caitlyn's best friend. After the ending of book one, the darer has upped the stakes and the girls now fear for their lives.
My favourite of the three girls is currently Emerson. I still find Tenley really manipulative and unlikable and Sydney a bit boring. Emerson I really felt for, although I was screaming inside at her a few times. Especially about Josh, who seems like a YA dream boy.
Most of the plot in this installment consists of the girls trying to figure out the identity of the darer, following the darer's instructions and debating whether to go to the cops. The girls learn that the scope of the darer's plans is bigger than they first imagined. I found it a bit frustrating how the darer seemed to be everywhere and know everything (this is explained a bit at the end of the book). I think this aspect was meant to be terrifying (which it would be in real life), but instead I found myself getting frustrated at the seemingly impossibility of the logistics of things. I think that really stopped me from being totally invested in the story and really hurt the creepy factor for me.
With that same, I definitely plan to continue this series. I need to know who the darer is! I'm also really curious to see how far the darer has gone and possibility how long they have been at it. So the whole aspect of not-knowing has definitely got me hooked on this series, despite it's flaws.
Goodreads
|
Amazon
|
The Book Depository
Goodreads
|
Web
|
Facebook
|
Twitter